Introducing partners
Turn Your Contacts into Lucrative Opportunities!
Do you have a rich network of potential clients interested in investing in precious metals? Make it grow with Euporos!
Why partner with us?
•

Unique Investment Diversification: Offrez à votre réseau l'accès à une gamme d'investissements allant de l'or au diamant, avec la possibilité de stockage nominatif hors système bancaire. Une proposition irrésistible pour les investisseurs avertis.
 

•

 Total Freedom with Our Extranet:With 24/7 access, introduce leads anytime. Run your business the way you want, from anywhere.
 

•

  Simplicity of Onboarding:Your contacts do not need to move. Our secure video conferencing service allows for seamless onboarding, regardless of location.
 

•

  Marketing Tools at Your Disposal: Boost your strategy with our exclusive resources, from promotional documents to explainer videos.
 

•

  Total Transparency: Gardez un œil sur l'évolution de vos introductions grâce à un historique détaillé.
 

•

 Dedicated Support: A personal manager is assigned to you, ensuring that every transaction is a success.
 
But that's not all...
As a Euporos partner, you will not only benefit from an attractive percentage on each completed transaction, but also from comprehensive training to ensure you maximize your earnings.
Join a winning team.
We are proud of the exceptional quality of our services, adapted to all types of accounts. And now we are ready to share this success with you.
Thanks to this partnership, Euporos offers an excellent quality of service, applicable to any type of account, by meeting the needs of customers by offering them:
Gold | Silver | Precious metals | Diamond Storage | Metal buybacks
Don't miss this opportunity. Turn your network into a source of recurring revenue.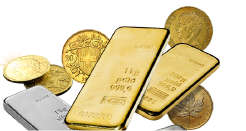 Buying, selling
& storage